The Forefront of Future In-Vehicle Experiences: Andrea Hees on xBU Collaboration
What is the future of in-car experiences? That's what our Yanfeng Technology (YFT) business works to understand by developing perspectives about the future vehicle interior. Their work clarifies not only what types of features and functions can be implemented but also how Yanfeng's (YF's) product innovation portfolio can evolve to meet the future expectations of our original equipment manufacturer (OEM) customers and the end consumer.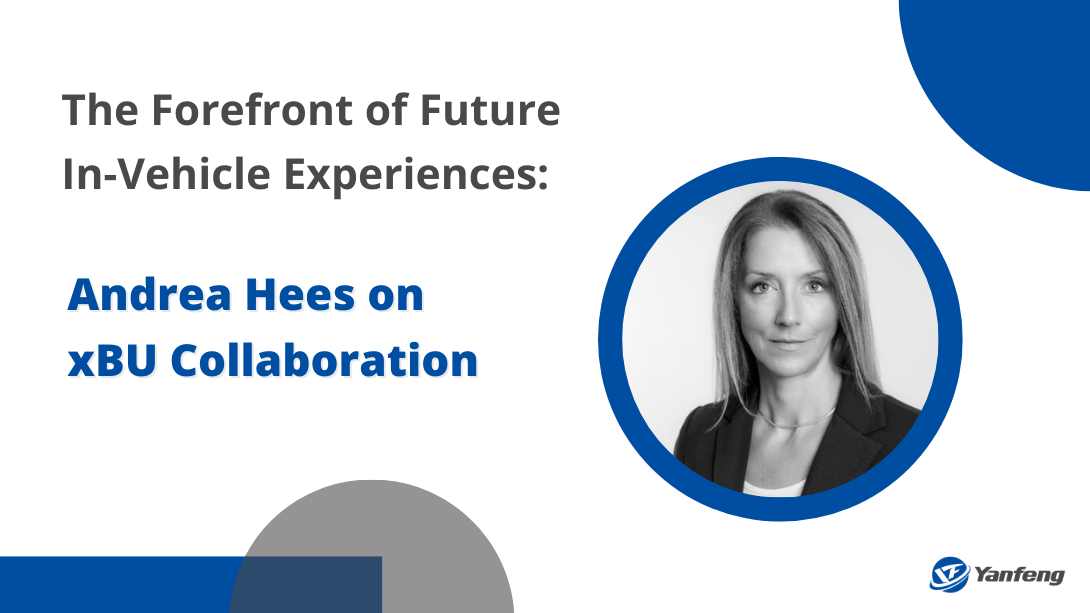 As Director of Product and Program Management xBU for Yanfeng Technology, Andrea Hees collaborates with our teams to establish the long-term vision and strategy for our Cross-Business Unit (XBU) system products. Andrea and her team drive product development aligned with our customer's needs and expectations, while supporting commercialization with our customer-facing teams globally. For more than 20 years, Andrea Hees has been in the automotive industry, working primarily in Engineering, Quality, Operations and Program Management roles.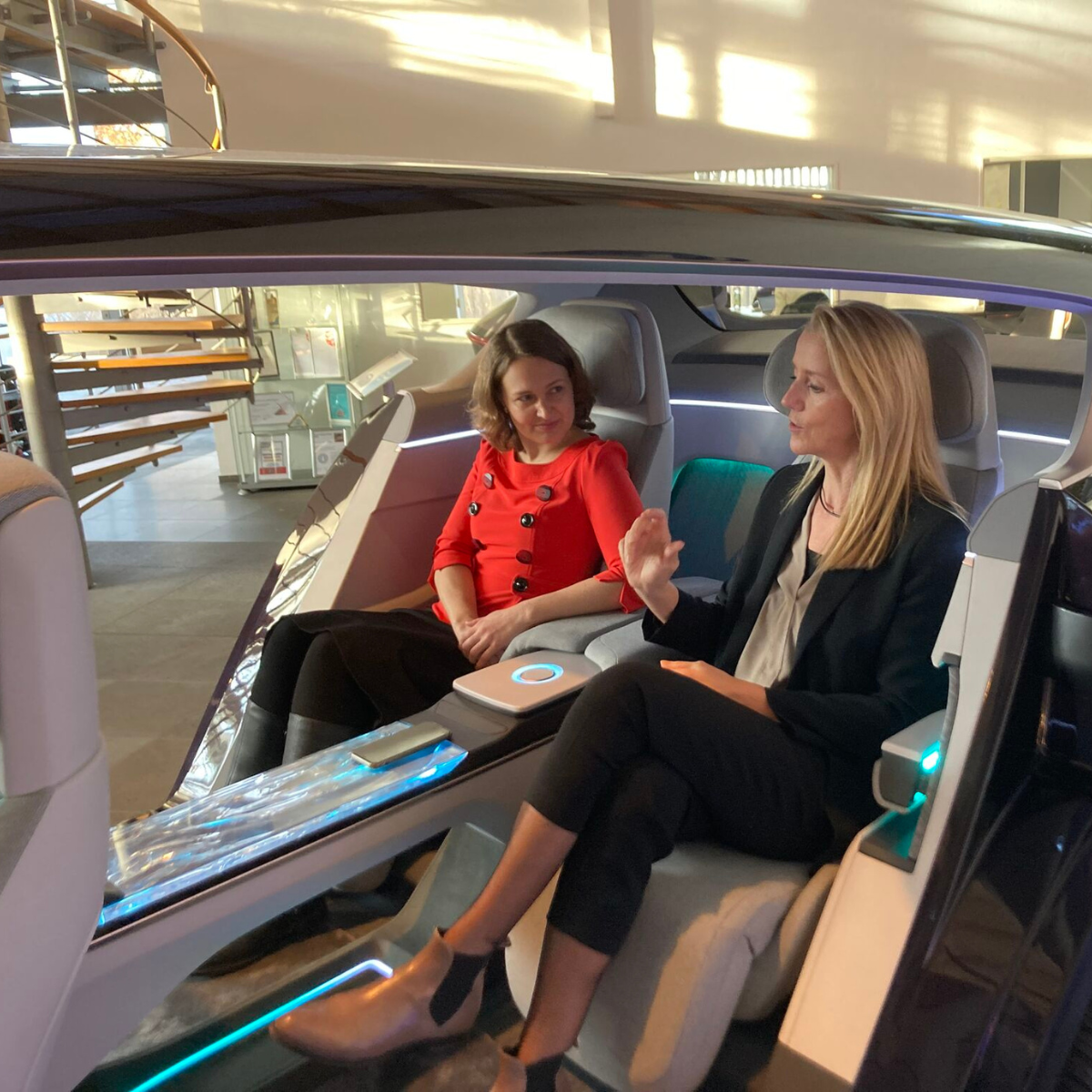 The Future of In-Car is Digital & Integrated 
One trend YFT has explored is the increased use of digital electronics in vehicle interiors. Increasingly, vehicle interiors combine physical features, like the cockpit, the seat, the armrests, the floor console, or the glove compartment, with electronic features, like lighting, switches, displays, and Human Machine Interface (HMI). For the end user, it's important that these functions are balanced for a logical experience. Our One Yanfeng innovation strategy lets us combine our competencies, business units, and our people by connecting our different businesses in the innovation process.  
"The Cross-Business Unit (XBU) approach to innovation uses key synergies between our interiors, seating, passive safety, cockpit electronics and exteriors business units," shared Andrea. "That collaboration promotes integrated smart cabin products that provide balanced experiences for the end user."  
XBU in Action 
When we combine our capabilities, the product performs better, has cost synergies, and the customer gets a product that provides unique user experiences.  
"Take our Smart Steering Wheel, for instance," said Andrea. "We have three of our businesses coming together: Safety with core wheel, Electronic with HMI, and Interiors to create beautiful, decorative surfaces." 
Our award-winning Instrument Panel and Passenger Air Bag integration (IP/PAB) is a Yanfeng Safety Systems team (YFSS) product that also benefited from our XBU collaboration. "By integrating the two products into one instrument panel with an airbag, we reduce the packaging space, eliminate carbon emissions, save weight and reduce logistic costs for our OEM customers," said Andrea. 
Positioned for the Future 
"While there is currently a lot of room for improvement and optimization, my current role won't be necessary forever," shared Andrea. "As more gets done with our XBU approach, and as it normalizes in the industry, it won't be necessary for someone to define the future of XBU collaboration – it'll just be the way it's done."