Yanfeng North America Employees Celebrate Care & Share Program's Success
Since 1984, the Care & Share program has contributed funds to charitable causes and organizations that Yanfeng employees have nominated. Money raised through donations, employees' payroll deductions, and the generous company match contributions has amassed a total of over $26 million given and 90 organizations supported over the life of the program. In 2021, Care & Share expanded to include all U.S. locations and organizations from across the country will be reflected in next year's giving.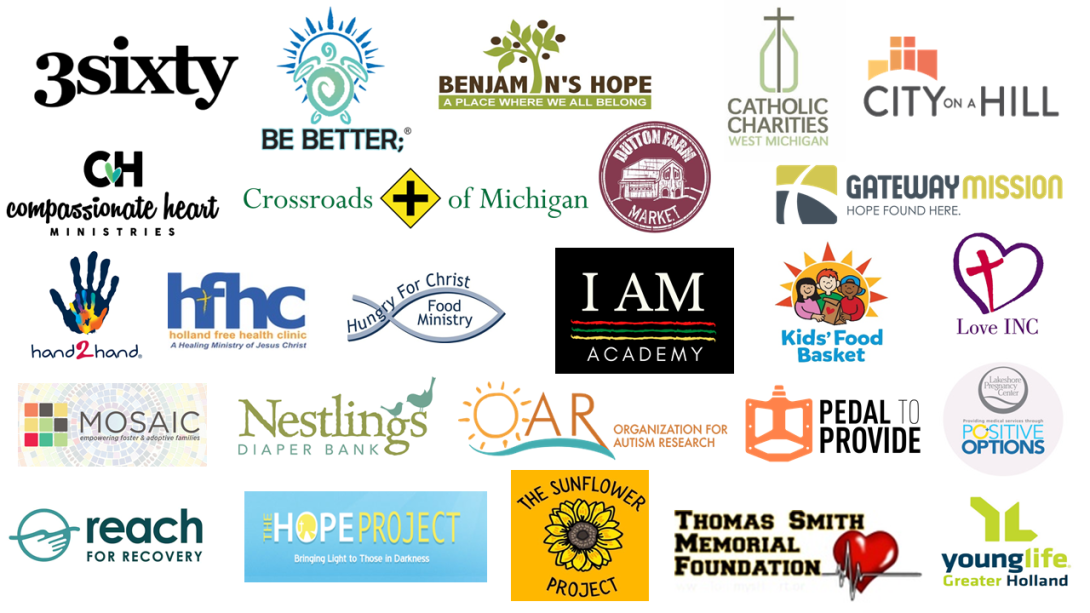 In recognition of the generous giving in 2022, the 39th year of Care & Share, Yanfeng teams hosted luncheons at the North American Headquarters in Novi, Michigan and the Southview Tech Center in Holland, Michigan. Both gatherings welcomed speakers from the organizations receiving funds and were opportunities for employees to celebrate the money raised in support of the charities selected for the year. A total of 25 organizations – all non-profits– were nominated by employees to receive funds.  
Both campuses' Care & Share Celebrations invited employees to come together for a meal and learn more about several beneficiary organizations. The program raised more than $274,000 this year to become divided among this year's 25 charities.   
During the celebrations, Care & Share committee members took turns introducing organizations and sharing information about their mission and community impact. The Novi campus welcomed Dutton Farm, Pedal to Provide, Crossroads of Michigan, the Sunflower Project, and the Thomas Smith Memorial Foundation to present to employees. The Southview campus featured Reach for Recovery, Mosaic Foster Adoptive Ministry, Gateway Mission, Compassionate Heart Ministries, Holland Free Health Clinic, Kids Food Basket, Endeavor to Persevere, Hungry for Christ, Young Life - Greater Holland Area, Catholic Charities West Michigan, I Am Academy and The Hope Project.    
"2022 has been a remarkable year with its fair share of hardships," said Kara Lamson, Care & Share Committee Member, in her closing comments at the Novi Care & Share Celebration. "In light of all the needs that were identified this year, you stepped forward with a heart of giving, empowering people to do good in the world. As we've seen today, people who give can move mountains. We look forward to celebrating the historic 40th anniversary of Care & Share next year."  
Congratulations to the Care & Share Committee on another successful year. Their team is responsible for coordinating the program and planning the end-of-year celebrations. Its members include Manager of Southview Plant Operations Joel Jennings, Manager of Diversity & Talent Cassie Reichart, Account Manager Greg Denton, Costing Manager Connor Bos, Account Manager Abbey Zahn, Product Engineer Abigail Warsen, Project Leader Kara Lamson, and Southview HR Manager Omas Fregene. Through their efforts, the program has remained strong in the North American region and made a lasting impact on local communities.